| | |
| --- | --- |
| Posted on December 20, 2019 at 4:20 AM | |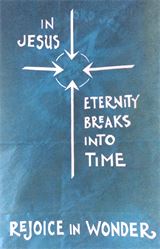 I'm getting more and more sad over the victories the enemy is having among my loved ones.  Got a card from one with great family pictures on it, but the message was about' enjoying the holiday'. It made me so sad, that my family is rejecting the true message of the "holiday". We are talking about the birth of Jesus! We celebrate the tremendous love our God has for us; He so loved the world that He sent His Son Jesus to earth to become one of us, so that Jesus could pay our sin debt (as only He as a Man/God could) and now we are able to  become true children of God. Because of Jesus, we can live in eternity with our Lord Creator. That's the end game, but for now we can have lives filled with God's love; we can be in relationship with Him learning about Him and His ways. He left us an "Owner's Manual" on living a joyous life. It's called the Bible.
We celebrate this loving Jesus's birth at Christmas. Yes, it brings tears to my eyes, when I watch my loved ones get sucked into the new age holiday theme which has no real meaning. Perhaps we should stop celebrating the 'holiday'. But oh, the captains and kings of finance and of the anti-god movement want to totally get rid of Jesus, but keep the money flowing. Sad!
Love you my friends and hope you know where this is coming from. Also hope you know Jesus and have relationship with Him! Merry Christ~mas!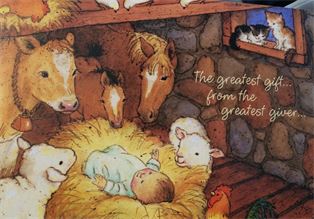 Categories: None
/