| | |
| --- | --- |
| Posted on November 25, 2019 at 3:15 AM | |
Jesus was speaking of the last days
Matthew 24:5-12 (NKJV)
5 For many will come in My name, saying, 'I am the Christ,' and will deceive many. 6 And you will hear of wars and rumors of wars. See that you are not troubled; for [a]all these things must come to pass, but the end is not yet. 7 For nation will rise against nation, and kingdom against kingdom. And there will be famines, [b]pestilences, and earthquakes in various places. 8 All these are the beginning of sorrows.
9 "Then they will deliver you up to tribulation and kill you, and you will be hated by all nations for My name's sake. 10 And then many will be offended, will betray one another, and will hate one another. 11 Then many false prophets will rise up and deceive many. 12 And because lawlessness will abound, the love of many will grow cold.
Love of life is already growing cold. Babies are being murdered anytime now. Some states want this to take place anytime before they are born into this world. They call it "a woman's right to her body" But it is not just her body, it is the infant growing inside of her also has a body and the right to life. Some justify it by saying the baby is better off dead. God gave that child life, and who are we to judge an infant's right to being?
     A TRUE STORY:
I recently learned what real love is. My friend chose right out of high school to be a "care giver for the severely developmentally disabled. These are children that do not grow mentally more than a baby, need care of all bodily functions, and cannot walk or talk. How many would say, "surely they are better off dead, they have no purpose. Why should they live?"
My friend has lovingly cared for nine and cherished them until they passed on.
However there were two special twins that were her heart-children. One passed some years ago, but the other passed days ago. I'll call her Pammie. She was with my friend 38 years. Pammie was special to my friend; she loved Pammie as a daughter ~ she was her heart-mother. Her eyes saw Pammie as her beautiful daughter, a companion, a source of joy that helped her through many difficult times. My friend told me "She was my rock!."

 Pammie could not speak and I asked how she knew she was happy? My friend's eyes glowed as she answered me,  "Pammie smiled, her eyes sparkled, and she had her own little laugh". My friend 'admired Pammie by the way she tolerated her life'. I thought about that ~ what an awesome statement! It brought to mind a verse from Scripture~
Eph 3:21 NLT Now all glory to God, Who is able, through His mighty power at work within us, to accomplish infinitely more than we might ask or think. Glory to him in the church and in Christ Jesus through all generations forever and ever! Amen."
This verse was not conditional, did not say, "if you had a certain IQ, or physical ability, or a job, or a becoming appearance…", no, it says " Who is able, through His mighty power at work within us, to accomplish infinitely more than we might ask or think. God was at work within Pammie: He helped Pammie to fulfill her purpose in life for my friend and that of her family.

Pammie had very little vision due to cataracts, but her hearing was good. She knew when my friend was there and if she would stumble or drop something, Pammie would laugh. Sometimes they would watch TV together. It seems Pammie loved Star Wars and they watched many episodes. My friend and Pammie were bonded. My friend said, "She was such a wonderful person."
Yes, she was a lovely kindred spirit come to bless my friends's life.
At her passing, many of all ages spoke with tears about fun times together and life lessons learned thru Pammie's life. My friend will miss her terribly!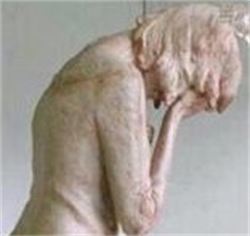 Jesus promises us gifts through life, and Pammie was my friends gift!
This is true love as Jesus designed it. 
John 13:4-10 so he got up from the meal, took off his outer clothing, and wrapped a towel around his waist. 5 After that, he poured water into a basin and began to wash his disciples' feet, drying them with the towel that was wrapped around him.
6 He came to Simon Peter, who said to him, "Lord, are you going to wash my feet?"
7 Jesus replied, "You do not realize now what I am doing, but later you will understand."
8 "No," said Peter, "you shall never wash my feet."
Jesus answered, "Unless I wash you, you have no part with me."
9 "Then, Lord," Simon Peter replied, "not just my feet but my hands and my head as well!"
10 Jesus answered, "Those who have had a bath need only to wash their feet; their whole body is clean. And you are clean, though not every one of you." 12 When he had finished washing their feet, he put on his clothes and returned to his place. "Do you understand what I have done for you?" he asked them. 13 "You call me 'Teacher' and 'Lord,' and rightly so, for that is what I am. 14 Now that I, your Lord and Teacher, have washed your feet, you also should wash one another's. (Jesus was doing a servants job.)
 Then in Luke 10:29-35 (MSG)
29 Looking for a loophole, he asked, "And just how would you define 'neighbor'?"
30-32 Jesus answered by telling a story. "There was once a man traveling from Jerusalem to Jericho. On the way he was attacked by robbers. They took his clothes, beat him up, and went off leaving him half-dead. Luckily, a priest was on his way down the same road, but when he saw him he angled across to the other side. Then a Levite religious man showed up; he also avoided the injured man.
33-35 "A Samaritan traveling the road came on him. This man did not see anything except a hurting human being, and immediately began helping him. When he saw the man's condition, his heart went out to him. He gave him first aid, disinfecting and bandaging his wounds. Then he lifted him onto his donkey, led him to an inn, and made him comfortable. In the morning he took out two silver coins and gave them to the innkeeper, saying, 'Take good care of him. If it costs any more, put it on my bill—I'll pay you on my way back.'
These two Scriptures were 2 of Jesus messages about love.
My friend's life is about love.
Question: How do i fit in?
Categories: Our precious children , End days
/