| | |
| --- | --- |
| Posted on October 6, 2019 at 3:40 AM | |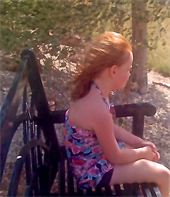 Was thinking about prayer this morning, and how important and helpful it is. After all, prayer is talking to God. It does not have to be certain words, certain time, it is much more like talking to a friend. After all, our goal is to develop relationship with our God; and just like ALL relationships come by spending time together, by sharing hearts with each other in friendship, so a connection develops with our God in the same way.
I think trusting God is first;  we have to know how much our God loves us, and the Bible is full of His words of love for us. I have just chosen a couple as examples. Our prayer life can exude from a love of God like this demonstrates ~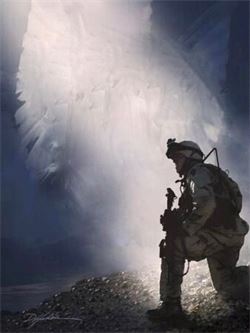 I submit myself to You Lord, my heart, my soul, my will. You are my strength! You are my protector! You are the Lord of my life! I bow before You in humble homage. Holy Spirit, meaning no disrespect, I relate to You more my Lord. You are like a friend; a holy friend to whom I have the highest respect and love. One of Your functions is to bring me to Jesus, to know Him truly, to relate to Him as I do to You; it is with this closeness, this tender love, I approach Jesus, Who walked the earth 2000 years ago; Who indwells me through You; this Jesus loves me so much He became human and suffered incredible pain to pay off my sin debt, so I can be with Him forever. He could not bear to see me in hell and separated from Him forever. So He chose to pay the huge price for my/our sins

Now when we choose to accept Jesus gift of paying our sin debt, so we can be free of evil's clutches, we are reborn into Jesus' family with His DNA. Our whole life can turn around, and we get hungry to know all about our God. Jesus sends the Holy Spirit to indwell us. To know Him is to love Him. Yes I want to know Father, Son and Holy Spirit more and more!
1 Coriinthians 2:10-16
But God now unveils these profound realities to us by the Spirit. Yes, he has revealed to us his inmost heart and deepest mysteries through the Holy Spirit, who constantly explores all things. 11 After all, who can really see into a person's heart and know his hidden impulses except for that person's spirit? So it is with God. His thoughts and secrets are only fully understood by his Spirit, the Spirit of God.
12 For we did not receive the spirit of this world system but the Spirit of God, so that we might come to understand and experience all that grace has lavished upon us. 13 And we articulate these realities with the words imparted to us by the Spirit and not with the words taught by human wisdom. We join together Spirit-revealed truths with Spirit-revealed words.
14 Someone living on an entirely human level rejects the revelations of God's Spirit, for they make no sense to him. He can't understand the revelations of the Spirit because they are only discovered by the illumination of the Spirit. 15 Those who live in the Spirit are able to carefully evaluate all things, and they are subject to the scrutiny of no one but God.
16 For who has ever intimately known the mind of the Lord Yahweh well enough to become his counselor? Christ has, and we possess Christ's perceptions [ the mind of Christ]
 Yes, with the Holy Spirit indwelling us we have the mind of Christ. I use this biblical truth as a claim over my own life. For example if I am forgetful. I will say, "I have the mind of Christ. He was not forgetful of things, therefore neither am I." Thank You Lord that I have the mind if Christ. Your Word says so, and You cannot lie. I believe this truth and claim it over my life.
There is even a place in the Bible where Jesus prays for us. It is shortly before He returns bodily to heaven: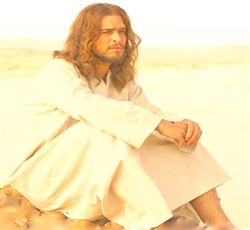 John 17:11    I will remain in the world no longer, but they are still in the world, and I am coming to you. Holy Father, protect them by the power of your name, the name you gave me, so that they may be one as we are one.
Jesus Prays for You and me:
John 17:20 "And I ask not only for these disciples,
 but also for all those who will one day
  believe in Me through their message.

21 I pray for them all to be joined together as one
  even as you and I, Father, are joined together as one.
 I pray for them to become one with us
  so that the world will recognize that You sent Me.

22 For the very glory you have given to me I have given them
, so that they will be joined together as one
, and experience the same unity that we enjoy.

23 You live fully in me and now I live fully in them
, so that they will experience perfect unity,
 and the world will be convinced that you have sent me,
 for they will see that you love each one of them
 with the same passionate love that you have for Me.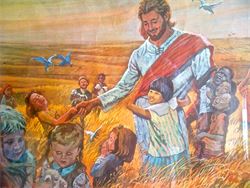 Yes, God loves us with the same passionate love as He loves His Son Jesus.
When we understand that we arethe beloved of God, we can approach Him with confidence and love in return. As we develop this love relationship, our conversation with God will reflect it. Our prayer life will grow in conviction and love as well.
So if you have questions or comments in relation to your prayer life, please feel free to share.
Categories: None
/