| | |
| --- | --- |
| Posted on January 22, 2020 at 3:40 AM | |
I have seen the enemy's plans. This whole impeachment scam is just another way to attack our President. The enemy lost the election of 2016, and have worked and planned and schemed to get rid of our duly elected president. He, however, has moved ahead and done a fabulous job for our country despite the enemy's plans to destroy hiim.
"Lord I see this army of evil that has risen against us in this nation. It has been planned for a long time, and continues to rush in to plant it's evil ideology into our youth. It began by taking over the schools and teaching false doctrines, and continues by feeding the minds of our peoples with lies and deceptions. Now they rally together to rise up against our President to destroy him and our nation. They use many foils to distract and to create disharmony. It has been well thought out and well planned. It has indeed become an army of demons using people to do its work. Lies, deception, distractions. It becomes stronger like dark clouds of a vicious storm seen on the horizon marching forth."
Then one sleepless night, the Holy Spirit began downloading more of the vision into my thoughts:
These enemy schemes have been carefully plotted out over years; and with the last election the architect of hate has put them expertly into place. Oh, yes, the enemy has moved upon the wealth of men like Soros and his puppets to create the battle plans we fight today. All the demonstrations, the fake news, the paid rioters, all were carefully planned out ahead of time. The strategies, the propositions, the carefully thought out formulas of destruction, were all ready to put into action. If we consider numerous distractions and attacks upon our President, the distorted interpretations of his words, the collaborating media, the false investigations against him and his family, one can put it all together and truly see the real picture.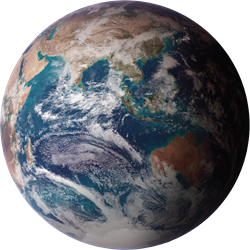 My vision contains it in a very large evil fraudulent globe of hate. It is a scary picture when discovering how massive and well backed, well planned it is. Yet, one thing we know, the devil will never defeat our mighty God Who has not been taken by surprise. God created this nation; it is His; and He will not allow the enemy to destroy it!
We place containment around satan in his globe of hate and devastation; he will not succeed! We see him and his ruination coming soon.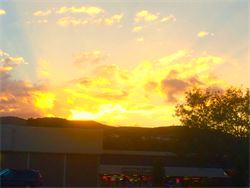 On the side of light the truth believers, the followers of Christ, walk in His ways of love. Lord, let righteousness prevail. Permit the seed of righteousness, from which this nation was born, to live and not die, but continue to bear fruit for all men, in the name of Jesus. For it is by Your design, oh Lord, that this nation came to be.
My friends, this war may be in the spirit realm, but it is real!!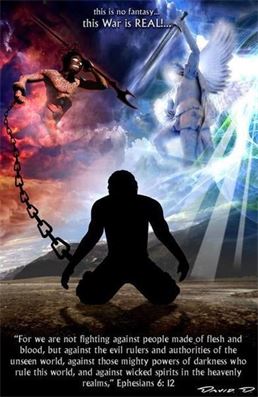 We must be prayer warriors! Ephesians 6 gives us weapons with which to overcome. We can no longer sit back in complacence, or in fear. It is time to step up and do battle! Stand. And pray! Call upon our mighty Lord God to come and fight with us as our Leader, our General, and our Guide. We trust in Him! Truth speaks~ God shall have the victory!!
(Thanks to Dave for the awesome picture!)
(GPAN Prayer) Revive us again that Your people may rejoice in You for then we will not depart from You. Revive us, give us life and we will call upon Your Name. Restore us, O Lord God of hosts and cause Your face to shine in pleasure, approval, and favor on us and we shall be saved. Father, we are confident that no power which earth or Hell could interpose, would be allowed permanently to stop revival from coming to the church and our nation. We know that Your desire is for all men to be saved and to know Your love personally.
Categories: God's Love , God and nation , Faithful God
/