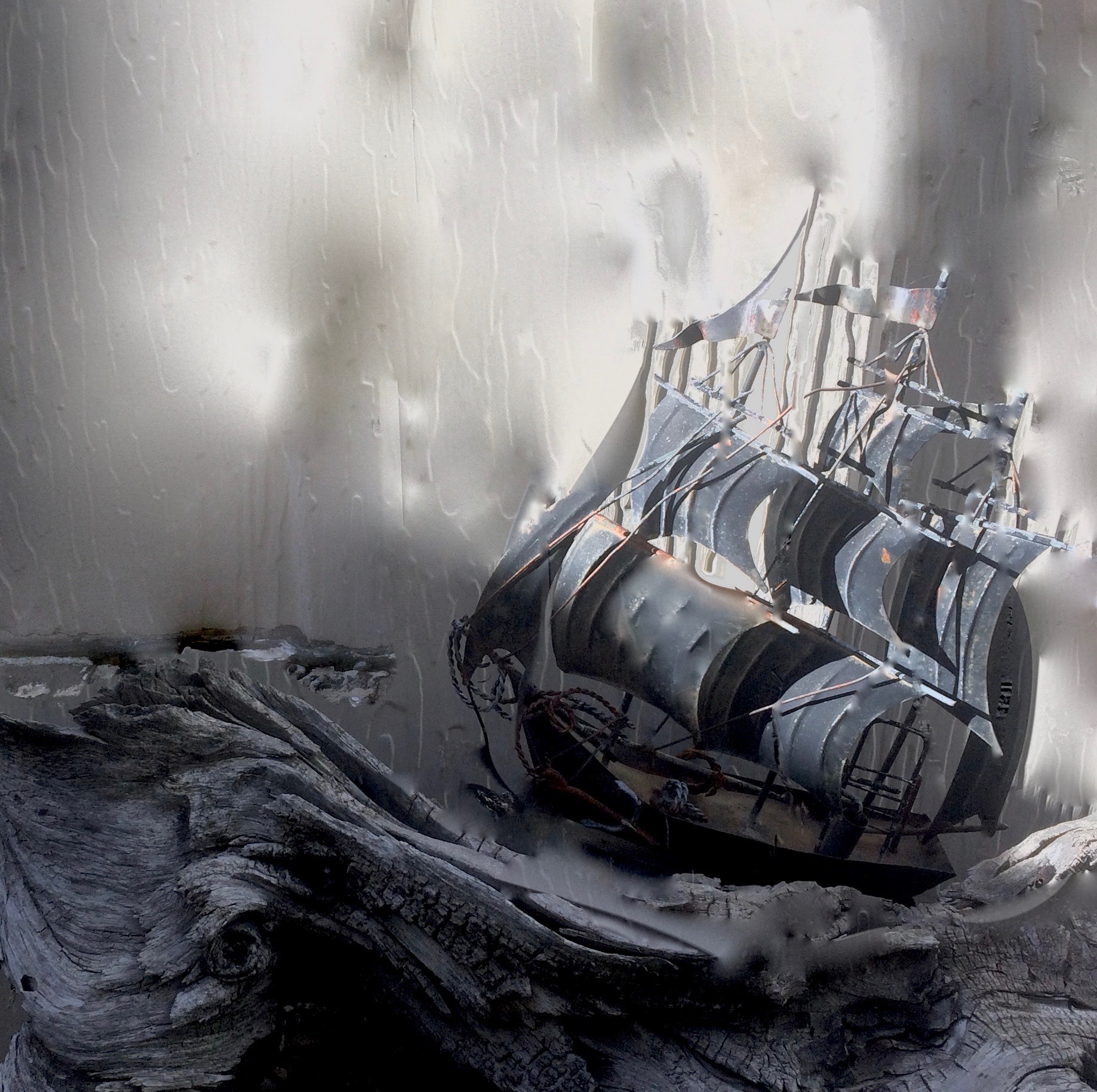 Standing on this cliff above the ocean as a storm rolls in. First, I see the sky darken as black roiling clouds approach, and the wind begins tearing at the trees, and it ripping at my hair and clothes. A bolt of light breaks the darkness and thunder crashes as the atmosphere slams back together again. Huge drops of rain soak me in seconds. Regal ocean becomes huge waves slamming against the cliff reaching up to grab me. Again lighting bolts crack the darkness and thunder explodes in surround sound. Ship at sea becomes a child's toy. I exult in the power of my God!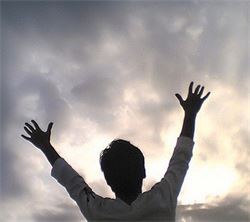 There is no one like You Lord! You created everything and You alone can play the tunes that You gave to Earth's nature. Exhibit power? Yes? Bring calm? Yes. Create restfulness? Yes. Thrill our eyes with beauty? Yes. There is none like You indeed!
When I see/ hear of those that refuse to know of Your existence, I am greatly saddened for them. They miss out on so much! The wonder of who You are excites me, for I see all the potential I can experience. Living in Your Presence is such a pleasure, a true aid in life. My God, how I do love You!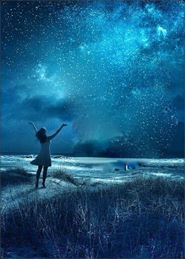 I stand here alone, yet not alone, for You my Holy Spirit are with me. You inspire me. I can count on You to light my path. You show me the steps to take, the choices to make. With You as my Guide I know life will always bring exhileration and success. No matter the storms that are ahead, I know You will bring me through! Following Your will in joy and obedience brings blessings always!  
                                                         Ephesians 3:19-21 (TPT)
 Then you will be empowered to discover what every holy one experiences—the great magnitude of the astonishing love of Christ in all its dimensions. How deeply intimate and far-reaching is his love! How enduring and inclusive it is! Endless love beyond measurement that transcends our understanding—this extravagant love pours into you until you are filled to overflowing with the fullness of God!
2
 Never doubt God's mighty power to work in you and accomplish all this. He will achieve infinitely more than your greatest request, your most unbelievable dream, and exceed your wildest imagination! He will outdo them all, for his miraculous power constantly energizes you.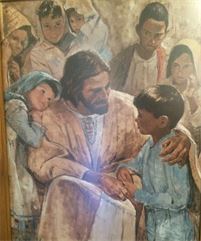 There is nothing slse like the love and power of our Almighty God! Sometimes I love to just sit and soak in it! It empowers me to continue walking or running the path! My friends, if you do not Know this amazing GOD, please choose to have relationship with Him. He is our Lord and Savior who wants to know you. Make the choice today and enjoy His love for you.

Edging closer to the end of the year. Will it be a falling off the cliff type of beginning anew, or a gentle rolling outa bed type? Will time renew its "in a hurry let's go" mode? or will it settle down in a "let's catch our breath" mode? Unfortunately, I fear it will continue it's runaway train speed ever increasing. So how do I deal with it? Did I learn anything in the last couple of years as time began speeding? Or have I just complained? This year my New Year's Resolution is to deal with it:

My God You are in control, and I ask You to teach me how to slip out of time and create little pockets of quiet with You; I want more secret moments with Jesus to just enjoy His rest. Holy Spirit I'm asking You to help me devise a special space of silence where I am able to slide out of time and just BE with the Great I AM, in His presence for awhile. In this way I will control my life's path~ I will have God-time to relieve the "hurry, hurry, push, push".
In these end times, I believe good will only happen by bringing more God time into my life, so I will hear from Him~ hear His instructions for me, His love messages, His encouragements. Our morning appointments alone will not be enough. I will have to meet more frequently with Him. As I am right now thinking about this, a smile settles on my face. Spend more time in His presence is a happy thought. I love Him.

It's in the push-time that the enemy gets to do its thing of distractions and forgetfulness, of hurts and unforgiveness, of misunderstandings and seeming callousness.

I feel such a desire to have more closeness, a heart to heart with our Savior, that what breaks His heart breaks mine. Do you feel this call in your soul too? I pray for all of us that His love will flow through us one to another in gentleness and quiet joy.

My friends, I wish you a New Year with lots of God space in it. May His grace rain abundantly over you and your families bringing shared laughter, success, happy surprises, and new understanding of God's purpose for your life! May we hear Him more clearly, obey Him more promptly, and enjoy our relationship more fully!
Such a special week! We celebrate the birth of our Lord Jesus Christ. We lift Him up and honor Him. Angels sang at His birth and a great star shone upon Him drawing wise men from the east, who could read signs in the heavens and knew an amazing event had occurred. Two thousand years later we still honor His birth, because of Who He is and what He did.
Jesus, the Son of God, second person of the Trinity, God, yes, Jesus Himself left His place in heaven to come to earth as one of us. Why? Because God loves us so much and He desires all of us to live for eternity in heaven with Him. We are all sinners; none is perfect. God is perfect holiness, goodness, justice, and love, and it is as impossible for sin to be near Him as it would be for paper to be next to flames of fire; paper would burn up quickly as would a sinner near Perfect Holiness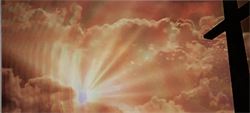 So Jesus came to be one of us, to teach us and to redeem us. He taught us about His Father, His character, His love for us. Then Jesus did the unthinkable~ sacrificed Himself for us taking on the sins of the world and the punishment due to each of us, paying our debt for us by His own shed blood. He suffered incredible pain of every kind in order to wash us clean of sin's stains. All that is left to do is for us to admit we are sinners, repent for our sin, accept Jesus gift to us, and ask Him to come live in us and be Lord of our lives.

My own experience was like being reborn; felt like I'd gone through a paradigm shift where everything was seen in a new light of understanding. I hungered to know more and began consuming the Word of God, absorbing pastor's illuminating messages, meeting with my Lord each and every morning to learn and be taught by Him. I came to know Him on a deep personal level, and today I glory in His wonder and question why this mighty magnificent God would choose to reveal Himself to me, to live within me as my Teacher, Comforter, my Guide through life. How can He love me so well? I am only a poor scribe, but I believe the secret is I do live in obedience to Him. And that is the key.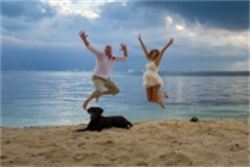 My friends, this Christmas, invite Jesus to come be Lord of your life! It creates exuberance, purpose and joy here and guarantees an eternity beyond your greatest dreams!
MerryChristmas!!

LIFE. In His mighty love God created life. He gave life to trees, to all animals great and small, even yucky bugs. He created them to live and reproduce and die at the appointed time. But mankind He lifted up as superior. God breathed His life into us making us in His image and likeness.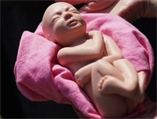 Genesis 2:7 (NKJV)
And the Lord God formed man of the dust of the ground,
and breathed into his nostrils the breath of life;
and man became a living being.

Genesis 1:27 (AMP)
So God created man in His own image, in the image and likeness of God He created him;
male and female He created them.
The sacredness of life cannot be denied, when we understand what our God did. Each of us is so unique and exceptional. God gave us life in the womb according to His amazing design. And He has a plan and a purpose for each human being.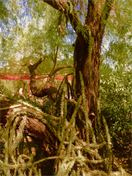 In times past it seems as though this was understood, but since we began trying to miniaturize God and denigrate His Word, denying His magnificence, we have stolen His beauty and love from our culture. He has always been our foundation and our culture has grown strong and powerful because of it. Now in our ignorance and greed we're sinking more and more into the muck of evil and lust. The enemy is working hard with much apparent success to drag us into its hellish darkness.
However, Our God is light and calls us all to walk in His light, to be saved out of satan's schemes and deceptions. Jesus died a torturous death of crucifixion to pay our sin debt, to cleanse the muck out/off of us, so we can live a joyful life here and in eternity. Our life has value. That baby's God given life in its Mother's womb has value. To arbitrarily decide it's only tissue and unworthy of life is travesty. Yes, I'm back to saving infants from a torturous bloody death in a womb. Won't you help me by speaking out about it? Sign petitions! Look a baby in the eyes and see the awe-inspiring eagerness for life.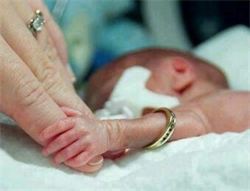 This picture of a newborn child struggling for its life is a beautiful example of the preciousness of life as the infant reaches out to hold its mom's finger asking her not to give up hope.
Champion life! Speak out against the evil harvesting of babies and their body parts by abortionists like Planned Parenthood. Speak out against letting your tax dollars support them.
Choose life! Value life! Esteem life!
God knew what He was doing when He put a Mom and a Dad as directors of a family. Father is the head and Mom is the heart. I can see that played out so well in our household. My parents loved each other and worked as a team in raising us kids.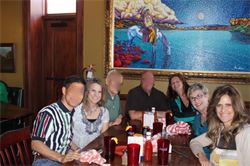 I remember the suppers we shared together each evening. Mom cooked great meals every day and we sat down at the table each night as a family. Conversations varied, but we sat around that table, together. I believe there is binding power when gathered around a table, and Mom instinctively knew that.
Mom did the gardening and beautiful flowers decorated the outside of our house. I remember marigolds down beside the driveway. In the Fall she would harvest the seeds for more gold and orange to cheerily greet us the next year. She cared about the interior of our home too, and always kept it neat and clean. Yes, we were the helpers as she trained us how to clean and keep house.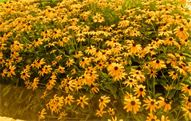 When we were small, I remember that each day before Dad got home, Mom would change out of her work dress and put on a fresh dress to greet Dad after work. I remember her perfume when Dad would take her out, and most of all, I recall her polished nails. Part of her ritual of preparation for a date was to do her nails. Sometimes they were still wet, so we would kiss goodbye being very careful not to mess her shiny nails.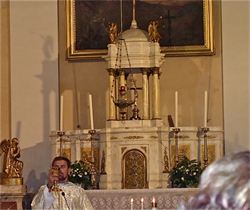 Mom always had a love and respect for God. As kids she would take us to early mass and communion during Lent in preparation for Easter. Imagine getting 4 kids ready early in the morning to go to church each day; and we walked to church, as she did not drive in those days.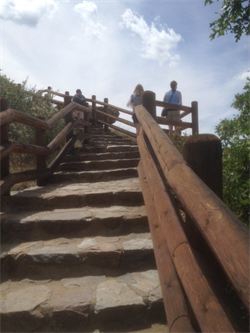 She also herded the 4 of us on a bus to "make the steps" on Good Friday. That was a ritual where a place in town had many steps going up a hill to a cathedral. We would say a Hail Mary on each step and an Our Father on each landing. I remember the steps going on forever and days as being really cold. At the top we looked forward to having hot cross buns and hot drinks served at the church.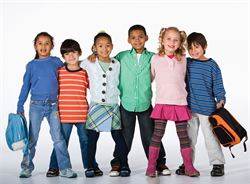 Mom grew in her relationship with her Lord. She believed in giving and had a heart for the children. At one time she taught religion classes to kids in the projects. She loved those kids and worked to help them learn good principles of life. Later she worked in a nursing home helping the patients work with clay and pottery. I recall she also took painting classes and did well. At one time she joined the lay division of the Order of St Francis. Clearly I'm now aware that Mom was ever seeking to deepen her relationship with God. Even at the end with Alzheimer's, her hunger for God was evident.
I am so thankful and blessed that God put an extraordinary woman as my Mom in my life. I'm sure that much of who I am today came from her influence. Can you see the influence of your mom in your life too?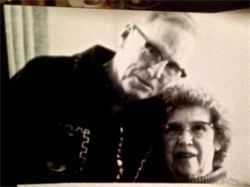 At the ability to speak, but one day my father observed her leaving the house, and he decided to follow to see where she was going. Across from their house was a grassy area bordered on the far side by a high wooden fence. My Mom walked across the grass to the fence. There she stopped and put up her hand as though touching something on the wood. Her head bowed, then soon she took several steps to the side, stopped, reached up her hand, bowed her head, and soon she took several more steps to the side. My Dad realized that my Mom was doing the "stations of the cross". This is a Catholic tradition where plaques picturing the passion of the Christ are placed on a wall. People would walk along the wall touching each scene meditating on it, going through Jesus' suffering 'with Him'.
What joy this brought to me! My Mother was a wonderful woman who loved her Lord. This showed me that even though the disease had confused her thinking abilities, Jesus was still with her giving her comfort in this so difficult time! It also showed me the power of what Jesus suffering for us still does in our beings. I do not know if Mom even knew who I was, but even in the turmoil of her mind, she knew Jesus. The richness of that blessing fills me to this day.
In two days we will remember Jesus' terrible ordeal on 'Good Friday'~ The day we set aside in deep thankfulness for what Jesus did for us. It's the special day when we honor our God for His amazing love, for He sent His Son to redeem us for eternity: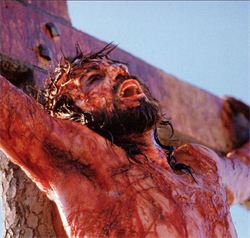 Isaiah 53:5-6 MSG
The servant grew up before God—a scrawny seedling, a scrubby plant in a parched field. There was nothing attractive about him, nothing to cause us to take a second look. He was looked down on and passed over, a man who suffered, who knew pain firsthand. One look at him and people turned away. We looked down on him, thought he was scum. But the fact is, it was our pains he carried— our disfigurements, all the things wrong with us. We thought he brought it on himself, that God was punishing him for his own failures. But it was our sins that did that to him, that ripped and tore and crushed him—our sins! He took the punishment, and that made us whole. Through his bruises we get healed. We're all like sheep who've wandered off and gotten lost. We've all done our own thing, gone our own way. And God has piled all our sins, everything we've done wrong, on him, on him.
The 'Passion of the Christ', the movie, did an extraordinary work in portraying what Jesus suffered; it depicted some of His pain, but Jesus suffered even more adding emotional pain. When the sins of the world came on Jesus, it severed the abiding connection with Father God. This was a crushing blow on top of the pains of His physical torture. He felt totally forsaken. Imagine being beaten till skin was in shreds, thorns pressed into your head, forced to carry your cross of wood on bloodied shoulders, having large nails pounded through your wrists and one through both feet. Then the cross is lifted and set in the ground and your body hangs down suffocating you.
Why would Jesus do this? He loves us so much He did not want anyone to suffer everlasting pain in hell, and so He took on the punishment for our sins. Now all we must do is accept His gift and let Him be Lord of our life. This opens the door to a new life for us in this world, and to eternity in heaven's light of love and joy. Oh, accept the gift my friends!!
/