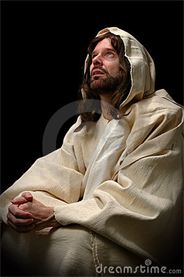 Jesus went to prayer daily spending time with His Father. They were so close that the worst part of Jesus' crucifixion was when the Father had to separate Himself from His Son, because the sin of the world had come upon Jesus. What an agony of shock for Jesus who shouted out, "My God! My God! Why have You forsaken Me?"
Matthew 27:45-47 (AMP)
Now from the sixth hour (noon) there was darkness over all the land
until the ninth hour (3:00 p.m.).
46 About the ninth hour Jesus cried out with a loud [agonized] voice,
"Eli, Eli, lama sabachthani?" that is,
"My God, My God, why have You forsaken Me?"
Meditating on this, I see my relationship with my God. Do I have that intimacy? There are times when I do not "feel" God's closeness. Yet I have His assurance that He is with me:
Hebrews 13:5
"I will never [under any circumstances] desert you
[nor give you up nor leave you without support,
nor will I in any degree leave you helpless],
nor will I forsake or let you down
or relax My hold on you [assuredly not]!"
He will never abandon me! Since it is written in His Word I know that it is true! So if I'm tempted to believe He left me, or again I don't 'feel' Him, I remember I do not live by my feelings, but by the Word of God! So I go to Him and He is indeed there; I can always count on Him!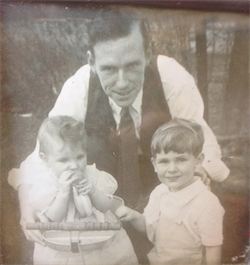 I submit myself (never easy to submit) to my God and His ways, and He guides me. My rebellious human nature is not totally conquered yet, but He is helping me with it. You know, I love it that He is not the monarch sitting on His throne with a fly swatter just waiting for me to make a mistake so He can swat me down! Rather He is a full loving Father watching over me with kindness and affection, helping me get up when I fall down, and easily forgiving me when I repent of my sinful ways. His gentle kindness brings a loving smile to my face. I do love Him!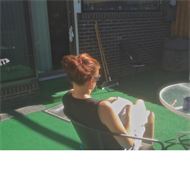 My friends, I ask you to spend some time each day in the Lord's presence talking to Him or reading His Word with Holy Spirit understanding. Meditate on the stillness~ like the stillness of the holy night of Jesus' birth, the late night quiet in that stable as His mother waited for the fruit of her labor pains, her precious baby's first cry.
I can imagine tears of joy flowing from her eyes as she holds her precious Son close.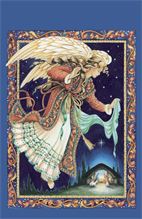 The stillness may not last, for the glad voices of angel's singing a message to the world breaks the silence, for heaven itself rejoices as the Christ begins His part in the salvation of the world.
Dear Ones, come join in the celebration of Jesus or of your own born again experience!  Praise Almighty God who always brings us the victory! May joy fill your day!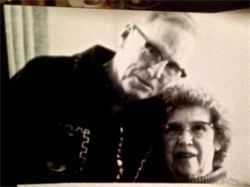 At the ability to speak, but one day my father observed her leaving the house, and he decided to follow to see where she was going. Across from their house was a grassy area bordered on the far side by a high wooden fence. My Mom walked across the grass to the fence. There she stopped and put up her hand as though touching something on the wood. Her head bowed, then soon she took several steps to the side, stopped, reached up her hand, bowed her head, and soon she took several more steps to the side. My Dad realized that my Mom was doing the "stations of the cross". This is a Catholic tradition where plaques picturing the passion of the Christ are placed on a wall. People would walk along the wall touching each scene meditating on it, going through Jesus' suffering 'with Him'.
What joy this brought to me! My Mother was a wonderful woman who loved her Lord. This showed me that even though the disease had confused her thinking abilities, Jesus was still with her giving her comfort in this so difficult time! It also showed me the power of what Jesus suffering for us still does in our beings. I do not know if Mom even knew who I was, but even in the turmoil of her mind, she knew Jesus. The richness of that blessing fills me to this day.
In two days we will remember Jesus' terrible ordeal on 'Good Friday'~ The day we set aside in deep thankfulness for what Jesus did for us. It's the special day when we honor our God for His amazing love, for He sent His Son to redeem us for eternity: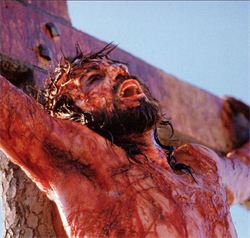 Isaiah 53:5-6 MSG
The servant grew up before God—a scrawny seedling, a scrubby plant in a parched field. There was nothing attractive about him, nothing to cause us to take a second look. He was looked down on and passed over, a man who suffered, who knew pain firsthand. One look at him and people turned away. We looked down on him, thought he was scum. But the fact is, it was our pains he carried— our disfigurements, all the things wrong with us. We thought he brought it on himself, that God was punishing him for his own failures. But it was our sins that did that to him, that ripped and tore and crushed him—our sins! He took the punishment, and that made us whole. Through his bruises we get healed. We're all like sheep who've wandered off and gotten lost. We've all done our own thing, gone our own way. And God has piled all our sins, everything we've done wrong, on him, on him.
The 'Passion of the Christ', the movie, did an extraordinary work in portraying what Jesus suffered; it depicted some of His pain, but Jesus suffered even more adding emotional pain. When the sins of the world came on Jesus, it severed the abiding connection with Father God. This was a crushing blow on top of the pains of His physical torture. He felt totally forsaken. Imagine being beaten till skin was in shreds, thorns pressed into your head, forced to carry your cross of wood on bloodied shoulders, having large nails pounded through your wrists and one through both feet. Then the cross is lifted and set in the ground and your body hangs down suffocating you.
Why would Jesus do this? He loves us so much He did not want anyone to suffer everlasting pain in hell, and so He took on the punishment for our sins. Now all we must do is accept His gift and let Him be Lord of our life. This opens the door to a new life for us in this world, and to eternity in heaven's light of love and joy. Oh, accept the gift my friends!!
/