.......................................................................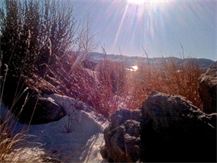 Grace is the free and unmerited favor of God. He  gives it even though we have done nothing to deserve it. So how does it work? What does it do for us?
Romans 5:1-2 (The Message)
By entering through faith into what God has always wanted to do for us—set us right with him, make us fit for him—we have it all together with God because of our Master Jesus. 

And that's not all: We throw open our doors to God and discover at the same moment that he has already thrown open his door to us. We find ourselves standing where we always hoped we might stand—out in the wide open spaces of God's grace and glory, standing tall and shouting our praise.

...................................................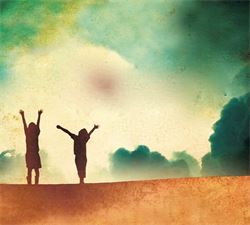 We praise You Jesus, You Who unlocked the doors of grace for us, Who opened the door to the paths of wisdom. Without You and without them, we are nowhere and no one doing nothing of eternal value. OK Here comes the part where pride can lift its insidious head. (Eternal value clicked on the pride button as tho I would be known for eternity and that is something to seek). Stupid pride!
  ............................................................................................................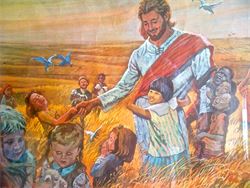 Lord Jesus we seek to live a life You lived. Your value was to do the work of the Father;  we seek to do the same. You showed us Who the Father is. . .  our job is to spread the Word and show people Who the Father truly is! Give us words to sow for You Jesus. We are Yours to form and mold. Time is short and we find ourselves becoming impatient to do Your work. Please slow us down to Your divine speed Jesus. Please help us get this right.
Romans 5:1-2 (New King James Version) Therefore, having been justified by faith, we have peace with God through our Lord Jesus Christ, through whom also we have access by faith into this grace in which we stand, and rejoice in hope of the glory of God.

...........................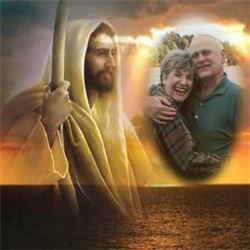 Romans 5:1-2 (New Living Translation)   Faith Brings Joy                                                 Therefore, since we have been made right in God's sight by faith, we have peace with God because of what Jesus Christ our Lord has done for us. Because of our faith, Christ has brought us into this place of undeserved privilege where we now stand, and we confidently and joyfully look forward to sharing God's glory.
 ..........................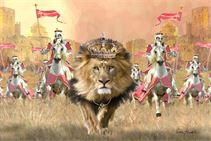 This Scripture, Jesus, I have put in several translations to try and grasp it more fully; help us Holy Spirit. Jesus You came to give us fuller understanding of the Father. Open our eyes to fully grasp Your Word when we need the deepest meaning of it. Jesus You paid for the punishment of all our sins and Father God considered Your sacrifice as our debt 'Paid in Full'. This cleansed us so we could have a deep personal relationship with our Triune God, Father, Son, and Holy Spirit.
For me the best thing about Grace is that it does bestow on us the gift which enables a deep supernatural connection with God himself!. Hallelujah!
Seems people believe God does not like them very much. I've heard them say when a loved one dies, "It's God's will." Or when a tragedy happens, "Why did God do that?" or "Why did God allow that?" or "I don't believe in a loving God, because there is so much pain in the world."
It saddens my heart, because I know God as a loving Father; He protects me and teaches me and walks with me when I go through difficult times. He is the Author of goodness and beauty, but is often accused of authoring ugliness and pain. it's just not so!
Jesus came to teach us about the Father. He taught us God is good, loving, patient, kind, merciful, and just. In studying His Word, I have found it to be so. When I chose to give my life to Jesus, the truth was revealed and life became much more joy-filled. Do I have challenges? YES! Of course! How can you grow without challenges? But my God always leads the way through them. Can we question God? Yes, by all means! Just wait for and trust in His answer. It eases life and lessens pain; truth may be difficult, but it is oh so freeing.
The devil's mission is to steal, kill, and destroy. He perverts truth, he lies, and tries every way he can to take us down, and to cause a breach between us and God. Stand in defense of yourself by becoming familiar with the Word and what the Holy Spirit wants to say to you personally. The book Cast Up A Highway is full of Scripture lessons on constructing your own inner spiritual strength. Hold fast to the truth! Greater is He that is in you, than he that is in the world. Begin to reinforce this truth in yourself!!
/