I remember ONE SPECIAL TIME when coincidence shaped my life. Talk about God's plans and coincidence ~ coincidence is just a miracle where God chooses to remain anonymous. Sometimes it happens when we wait for His timing.
You see Bill, newly returned from Wyoming, was walking down the streets of St Paul one day and chanced to run into a former classmate, Tony from Tasmania. In the ensuing conversation Bill told Tony he was looking for a roommate, and Tony told Bill he knew a couple of guys who were also looking for a roommate. Thus Bill and Brad met. [Look at all the coincidences in this paragraph].
....................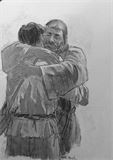 Why is this crucial? My roommate Sharon and I were debating about going out one snowy Friday night, and decided to go. At our destination, Sharon met Brad. It took several months for the relationship to become serious, but by late summer when I returned to Minnesota, it was a done deal! I was very happy for her, but a little depressed for me.
  .........................................................................................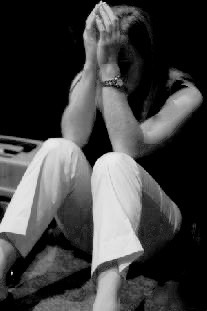 Well, God's behind the scenes work became visible, and life took on a whole new dimension with love leading the path. Indeed God is always there; we just have to wait for His timing. You see, Brad and Sharon introduced Bill and I. We were impressed with each other, and since we shared the same goals, values and friends, our relationship speedily escalated into love. God's hand was right there leading us on, and in 2 weeks Bill asked me to marry him, and I said "yes". Two weeks!?! Yes, really two weeks. One of the first people we announced our engagement to was Sarah, Bill's 'Jewish God-mother' (we affectionately called her that); she responded with the proclamation, "It was made in heaven". We will never forget that.
Bill is the God created perfect man for me. Now understand friends, we were not perfect together from the beginning. We got along well most of the time, but all close relationships have to go through periods of adjustment, and life is one long period of adjustment. But know this, when we married and the vow said, "till death do us part" we meant it. To us it was a commitment. This, I believe, is what most young couples today miss. They seem to vow: "until I am unhappy" we will stay together.
Commitment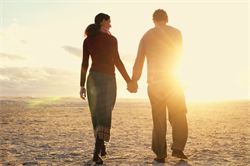 I hate to see divorce for so many reasons. One is that in most cases so much reward comes from sticking to a commitment; in most cases, once you've begun the trek together, sharing many life experiences both positive and negative, the relationship that develops can be strong and happy. Don't quit because you have to walk through some really rough places; they will just cause the good times to be even better. Do not quit on each other and on God! Allow God to work on you and your marriage. He can do miracles!
Bill and I often enjoy laughing together now. God helped us through many rugged times when we were tempted to seek different trails, but our God led us through that stony ground time; and we chose to stay. How thankful I am that we did not give into the temptation to take what seemed like the easier less painful way of giving up. Stand through the rough places! God will give you the strength.
  ......................................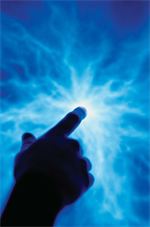 During the early married / kid raising years, many challenges presented themselves; it was good and built something sturdy in us. Of course, it was still a time where events gave me joy; an inner source streamed through my spirit causing joy-flow continually. It was time for me to truly hear and accept the Word, for it teaches us that Jesus loves us and wants to be good to us. He gives us joy, and His joy is our strength:
    ....... .................................................................................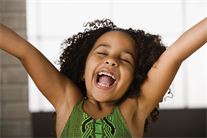 Nehemiah 8:10 (NLT) This is a sacred day before our Lord. Don't be dejected and sad, for the joy of the Lord is your strength!"
John 15:10 I have told you these things, that My joy and delight may be in you, and that your joy and gladness may be of full measure and complete and overflowing. 
MY friends, when you decide to marry, pray about your decision together. Marry someone who is also a born again believer, then you will be on the same page when you have to strugge through difficult situations. Also remember that God's thoughts are hgher than our thoughts, and His ways are often not our ways, but they are always better!
Trust God and count on Him to be your leader.
A Favorite Scripture:
  Psalm 138:8 He (God) will perfect that which concerns me.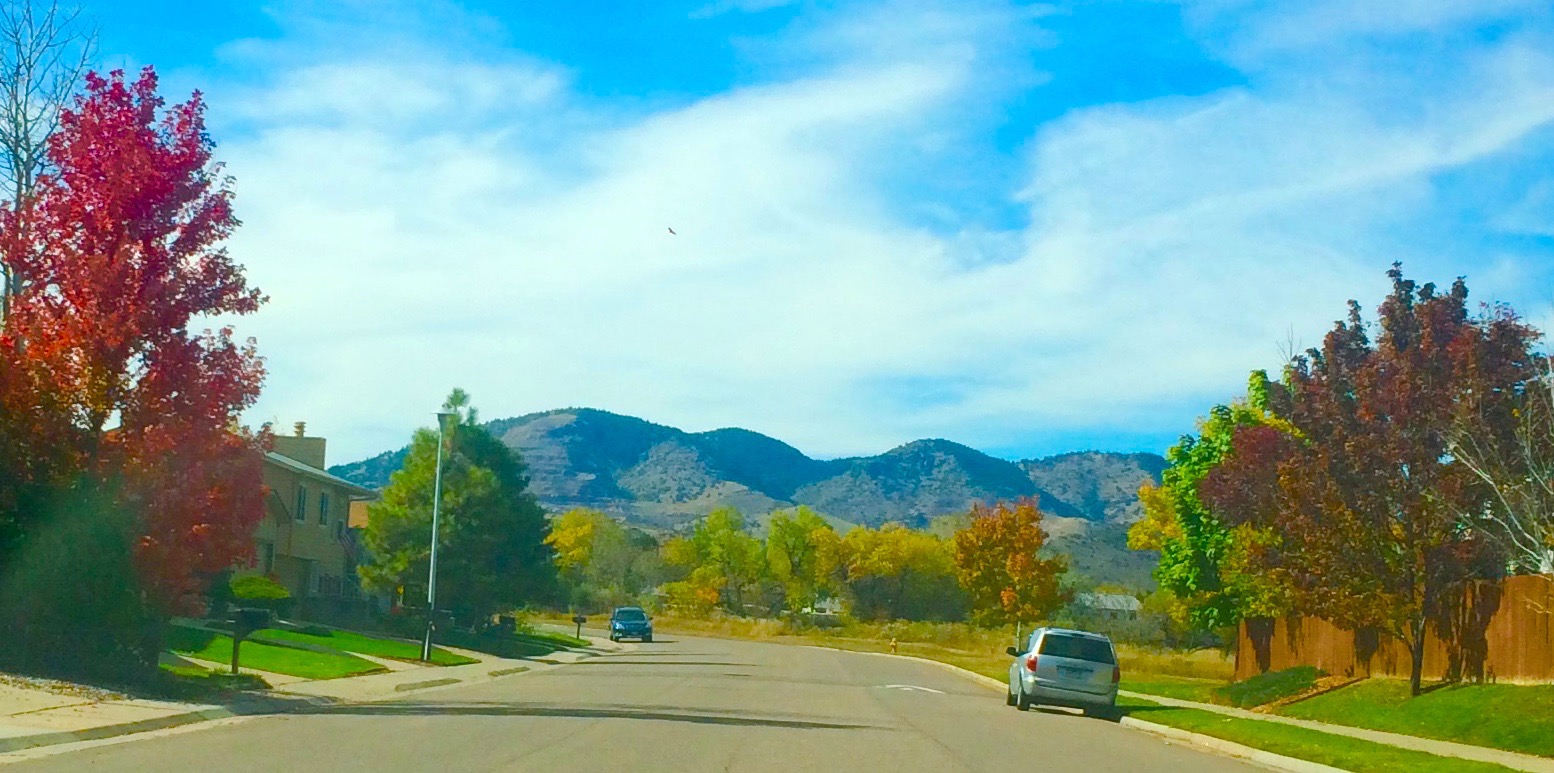 Rugged Rocky Mountains border the west side of Denver. I love their everchanging moods as the light and clouds define them. But their ruggedness is not only beautiful to look at, but they also have value in locating directions as I drive. If I get into strange territory, I can always tell what direction I need to go by looking at the mountains. It's a beautiful thing! Yes, until. . . the sun goes down, it gets foggy, or rain eliminates vision of the mountains. Then if I am not in an area of familiarity, I can get totally turned around and sometimes lost.
This situation can occur in our spiritual life as well. We have the Word of God as our direction finder (our mountains). So long as we keep our focus locked there, we always have our guide and know where we are. The enemy watches for any distraction, any lie he can implant, any small negatives that happens, so he can exploit them and turn them into a rainstorm, foggy thinking, or darkness of discouragement or hopelessness. It causes a loss of focus on the Word, and we can become disoriented. How do I know? Yeah. I speak from experience.
Recently. . .

Yes, recently, I got lost in a spiritual fog, but God is faithful. Here's what my journal recorded:
Lord, my God, You know my heart and my soul. They have been upside down. What is attacking me Lord? Am I attacking myself? I've been calling it a spirit of discouragement, or even at times despondency [melancholy, disheartenment, hopelessness, low spirits, gloom, desolation, disappointment, dejection, sadness]. These are not worthy of a child of the most High God. So, Father, help me see the source and return to Your joy. I bow before You. You've been telling me to read Cast Up A Highway. I begin reading in 'Pilings of Faith' (Chapter 4)
Faith Definition #1 Hebrews 13:7 . . . leaning of the entire human personality on God in absolute trust and confidence in His power wisdom and goodness. So, am I leaning my entire personality on God?
Personality: the combination of characteristics or qualities that form an individual's distinctive character
I feel my personality changing into more reserved rather than out going, insecure rather than confident. Why Lord? Am I leaning my entire PERSONALITY on You, God?
Personality: character, nature, disposition, temperament, makeup, persona, psyche, charisma, magnetism, strength/force of personality, character, charm, presence.
Who am I? My God, who did You create me to be? What is my purpose? At this age, I still ask? Even though I know in my brain that my strength / force of personality is You Holy Spirit ~ You live Your life in me, and then strength and forcefulness emerges. [The fog is beginning to clear]
'Leaning my entire personality on God'; my character, nature, disposition, persona, presence must be leaned on You. . . must be enveloped in You, Lord. On my own it is subject to the enemy's attacks as above. The enemy attacks my emotions, but I SAY, " I do not live by my feelings, but by the Word of God."
Colossans 2:7 says the "roots of my being" . . . the heart of who I am. . .  my very personality
must be firmly and deeply planted in the Word of God. If the strength / force of my personality is deeply planted in Your Word (in Your Son Jesus), then it draws its nourishment, its very life from You Jesus, and from the Word. Jesus, I want Your personality for myself; You live in me, indwell me, live through me. Why not, Lord?
The end of the verse talks about thanksgiving. How thankful have I been? Not very. Have not "thought" thankful, not spoken thankful, not "felt" thankful. Jesus, I repent of my selfishness, thinking only of me, focusing inward on me. What a mess I am. Help me Jesus. Help me, indwelling Holy Spirit, to be who You want me to be: thankful for all the many blessings You have put in my life, responding to Your call to love others as You love me, following Your light on the path You have put me on, and having faith You are taking me somewhere.
AHA! The fog lifts: Because I cannot see the end of the path ~ where it is going ~ and because of enemy lies, I misplaced my trust that You are the light on the path, and there really is a path I am on, and it is Your path; yes, because of my lack of faith, the enemy has been able to plant subtle lies in my head!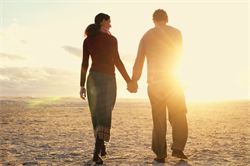 Truth is: You have put me on a path, and it is guiding me to fulfill Your purpose in my life. I choose to return to trusting You, my Father. I give every day to You asking Your light to shine on my path. Your plan for my life is a good one and I trust You in this Word (Jeremiah 29:11); You're leading me; I shall follow You. Holy Spirit, thank You for guiding me on this journey this morning. The Son shines through the fog!
The Word shows what happened:
Hebrews 3:12-14(MSG)   
So watch your step, friends. Make sure there's no evil unbelief lying around that will trip you up and throw you off course, diverting you from the living God. . . Sorry Lord. I'll be stronger next time!
/